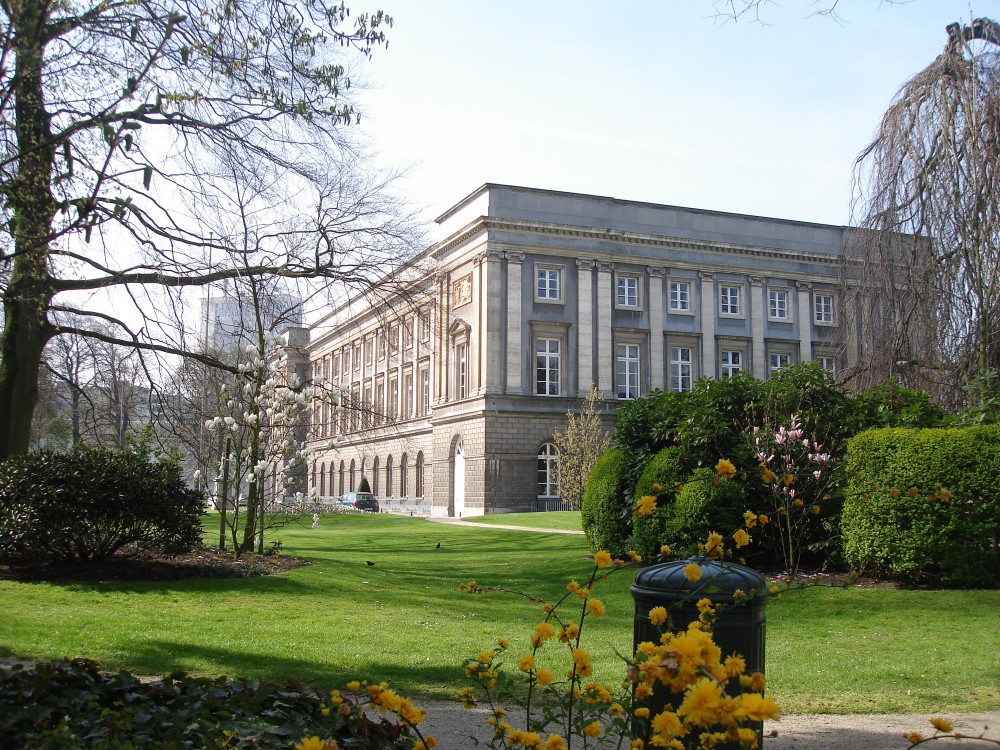 Koninklijke Vlaamse Academie van België
voor Wetenschappen en Kunsten (KVAB)
Paleis der Academiën
Hertogsstraat 1
1000 Brussel
How to get there?
From the airport (Zaventem): We recommend you take the train to Brussels Central Station, which costs almost €8.00 for a second class one-way ticket. From there, take the metro or the bus (follow instructions below). Should you choose to take a taxi, be prepared to pay approximately €50.00.
From the airport (Charleroi): Take a Brussels City Shuttle to Brussels city centre (see: http://www.brussels-city-shuttle.com/en#/). An online ticket costs €5.00 to €14.00 (depending on when you buy your ticket) and a ticket from the ticket desk or the machine at the airport costs €17.00. The shuttle will bring you to Brussels South Station ('Zuid' in Dutch or 'Midi' in French; this is the only and final stop). The quickest option to reach the venue from there is to take metro line 2 or 6 in the direction 'Elisabeth' to Troon/Trône (5 stops). Should you choose to take a taxi, be prepared to pay approximately €150.00 (!).
By Metro (Underground): "Troon/Trône" is the closest metro station to the venue, underground lines 2 and 6 stop here. You can switch from lines 1 or 5 to lines 2 or 6 in metro stations "Beekkant" and "Kunst-Wet/Arts-Loi". From "Troon/Trone" you should be able to see the venue, simply cross the road and turn right.
By Bus: The 95 line stops at Metro station "Troon/Trone", as well as lines 27, 38 and 71.
By Car: Follow the inner-ringroads clockwise towards "Wetstraat/Rue de la Loi" then take the side-road of Regentlaan/Boulevard du Régent to the Park/Parc: the Academy is to your right.