The 2018 Annual Lecture of the
Journal of European Integration
---
The Journal of European Integration will mark its 40th anniversary in 2018. On this occasion, the journal is honoured to announce that Dr Nathalie Tocci will give the first JEI Annual Lecture in the context of the EUIA2018 conference. Nathalie Tocci's talk, entitled "Academia and Practice in European foreign policy: Opportunities for mutual learning?", will be held on 16 May 2018 and also constitutes the opening keynote address of the conference.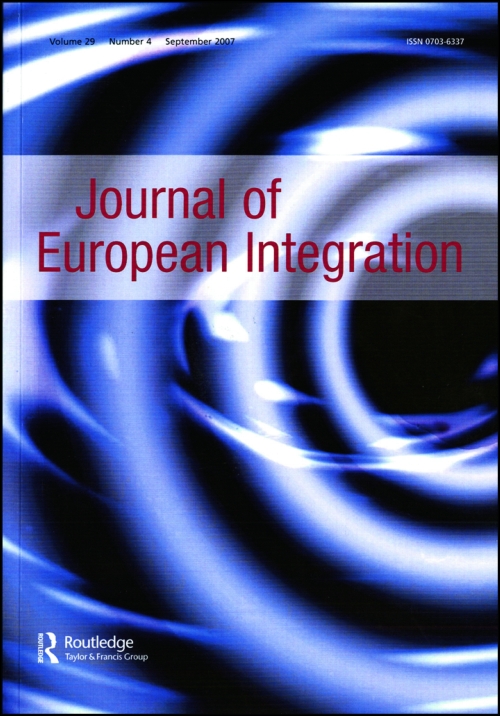 About the Journal
Established in 1978, the Journal of European Integration is a leading journal that publishes scholarly work from a variety of disciplinary or multidisciplinary perspectives, ranging from political science and political economy to public administration, law, history, sociology and cultural studies, on all aspects of the European integration process. European integration is broadly understood as pan-European process rather than merely the European Union, though the majority of our contributions might be devoted to the latter. We also publish comparative studies of federalism, regional integration and other forms of multilateral cooperation, as well as articles dealing with the European Union's external relations and its global role, be it concerning economic, diplomatic or security relations. The main purpose of the Journal of European Integration is to serve a broad readership which implies that articles should be of a wider relevance rather than of a highly technical or narrow nature. The emphasis should be on scholarly work and should provide, in particular, analysis rather than description or assertion.
The JEI Editorial Team
Executive Editors:
Thomas Christiansen, Maastricht University (t.christiansen@maastrichtuniversity.nl)
Simon Duke, European Institute of Public Administration, Maastricht (s.duke@eipa.eu)
Associate Editors:
Federica Bicchi, London School of Economics (f.c.bicchi@lse.ac.uk)
Olivier Costa, SciencesPo Bordeaux and College of Europe, Bruges (o.costa@sciencespobordeaux.fr)
Advisory Editor and Chair of the Editorial Advisory Board
Emil Kirchner, University of Essex (emil@essex.ac.uk) 
Reviews Section Editor:
Johan Adriaensen, Maastricht University (j.adriaensen@maastrichtuniversity.nl)
Social Media Editor:
Vigjilenca Abazi, New York University (v.abazi@maastrichtuniversity.nl)
Journal Manager:
Shelly Tsui, Maastricht University, (jei@eipa.eu)
"Academia and Practice in European foreign policy: Opportunities for mutual learning?"
About the 2018 JEI ANNUAL LECTURE
Academics and practitioners working on European foreign policy deal with the same or similar issues in their daily work. Yet they often inhabit parallel universes. Interaction is normally circumscribed, mutual criticism abounds, and the use of coded discourse – on both sides – shrinks the space for meaningful conversation. The speaker's experience as lead pen-holder of the EU Global Strategy, on behalf of HRVP Federica Mogherini, was instructive of what a missed opportunity such a dialogue of the deaf entails. As an academic and think tanker in "normal life" who was given the tremendous opportunity by the HRVP to draft and coordinate the work on the EUGS, she gathered unique insights about the contribution that these different worlds can make to one another in the service of their common interest: European foreign policy.
About the speaker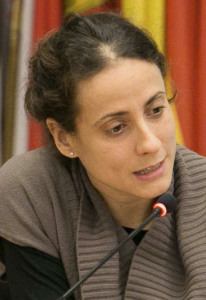 Dr. Nathalie Tocci is Director of Istituto Affari Internazionali and Special Adviser to EU HRVP Federica Mogherini, on behalf of whom she drafted the European Global Strategy and is now working on its implementation.
She is honorary professor at the University of Tübingen and previously held research positions at the Centre for European Policy Studies, Brussels, the Transatlantic Academy, Washington and the Robert Schuman Centre for Advanced Studies, Florence.
Her research interests include European foreign policy, conflict resolution, the Middle East and the Mediterranean. Her major publications include: Framing the EU's Global Strategy, Springer-Palgrave Macmillan, 2017 (author); The EU, Promoting Regional Integration, and Conflict Resolution, Springer-Palgrave Macmillan, 2017 (co-editor);  Turkey and the European Union, Palgrave Macmillan, 2015 (co-author); Multilateralism in the 21st Century, Routledge, 2013 (co-editor), Turkey's European Future: Behind the Scenes of America's Influence on EU-Turkey Relations, New York University Press, 2011 (author); and The EU and Conflict Resolution, Routledge, 2007 (author). Nathalie is the 2008 winner of the Anna Lindh Award for the Study of European Foreign Policy.
See more at: http://www.iai.it/en/persone/nathalie-tocci